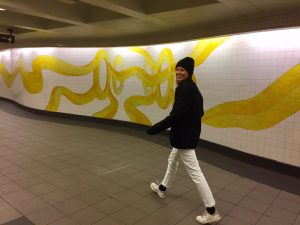 Anna Kleberg Tham is an artist primarily working with photography and film. Working methods range from studio-based projects to experimental investigations and narratives on the borderline between the staged and the documentary. Alongside her artistic practice she initiated the pop up exhibition programme Kamarade in 2010 and do projects as the photographer alias Erna Klewall together with Erika Wall.
Much of Anna Kleberg Tham's work evolves around an interest in how the physical environment tells us about the way culture has shaped things. How our understandings are loaded with cultural and ideological baggage helping us to comprehend but also force an interpretation upon us. Her work deals with ideas of perfection, utopian ideas, psychological distress, nonsense, control, issues on scale and questions regarding the truth of our perceptions.
Exhibitions include Athens Biennale, Sharjah International Biennial, Contemporary Art Center of Thessaloniki, Uppsala Art Museum, Kulturhuset/Stockholm House of Culture, Malmö Art Museum, Andréhn-Schiptjenko, Stockholm, Galerie Ilka Bree, Bordeaux, M+B, Los Angeles.